do web yourself: Helping and Supporting You Selling Online with Success! Easy, Fast and Effective.
Create your Online All-in-One
Sales Monster Today!
We Give You EVERYTHING You Need To Market, Sell,
and Deliver Your Products and Services Online! See how it works:
Let Us Help You Out!
And Get All You Need to Know, our FREE Course, Our Exclusive Help and Support with Exclusive Tools to boost your business and sells. FOR FREE!
We show you:
How to Get More Customers
How to Create Your Website by yourself

without hiring anybody

How to Market Your Product and Make More Sells
Nobody likes spam, we don't share your information and don't send you spam.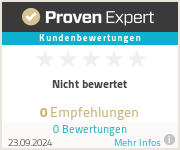 We Got You Covered!
And if it's not for you – you can cancel any time.
30 Days FREE All-In-One Online Tool
We Extend and Plus Everything.
This. Is Just For You.
30 Days FREE Trial
We double your Free Trial Periodt to A Whole Month
FREE 24/7
Live Expert and Community Counseling
Permanent personal 24/7 Help from Designers, Programmers and Marketers
Free Collection of Funnel Layouts
PLUS the Best Selling Funnels

for FREE

You get Our 3 Best Selling Funnels FOR FREE to try and use them
Ready-To-Use

Marketing Strategies

More Visitors. More Customers. More Sales. We Got You Covered!
Extended
Easy Understanding Live Videos
Not so much complicated things to learn, but a lot what you can do!
So Why Is A Funnel Better Than A Website??!
And Here's Why
Websites look nice – Funnels Sell!
© 2018 do web yourself. All rights reserved.